GIS & Mapping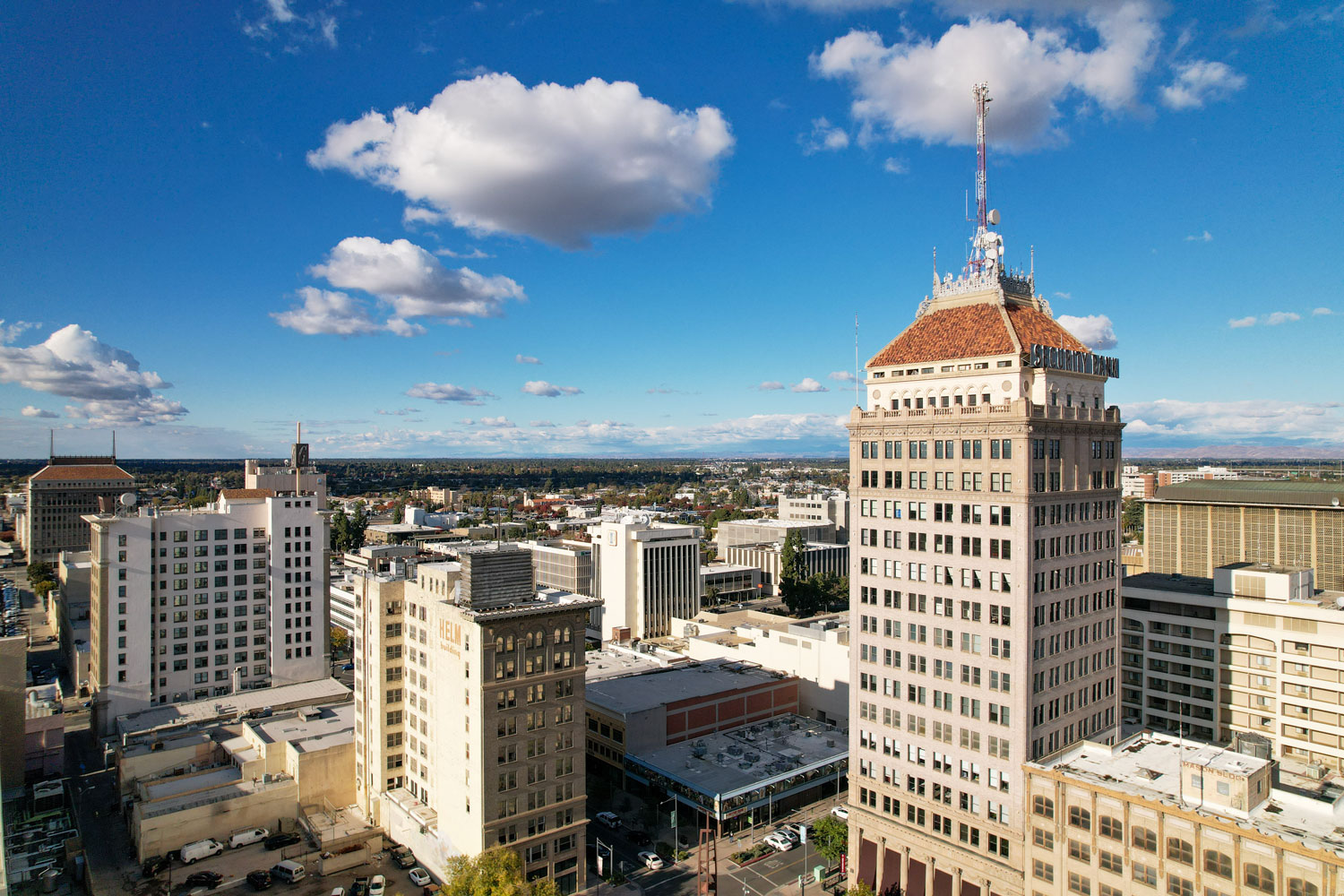 Geographic Information Systems (GIS) centrally manages, shares and analyzes information about locations though specialized mapping technology. This information increases transparency, improves City technology applications and provides critical data to decision makers and the public. GIS continues to help the City better understand the populations we serve, improve our land, maintain our infrastructure, more effectively share and analyze information to make decisions and more clearly communicate with each other and the public.
Like every major city in the United States, Fresno has a Development Code, which is also known as a Zoning Ordinance. This document is the DNA of the city. It details all of the standards to keep Fresno developing in a smart and organized manner. A new Development Code was adopted on December 3, 2015. In order to streamline the development process for property owners and ensure that the right rules get applied to the right areas a new Zoning Map was adopted on February 4, 2016 and is effective as of March 7, 2016.
Official Zoning Map
Shows the adopted base and overlay zoning designations for the entire city.
Zoning Comparison Map
A map which can be magnified to the parcel level. A slider bar allows the user to compare the old zoning for a site to the new zoning. Clicking on an individual parcel will display a simplified comparison of the old and new development standards.
The City of Fresno, Planning Division makes every effort to provide clear, detailed and precise maps to the public. Maps listed on this page are available to the public via the Internet or may be purchased at the Planning Division. For map sizes and prices, contact: Planning Division (559) 621-8277
GIS Data Disclaimer
While the data have been tested for accuracy and are properly functioning, City of Fresno disclaims any responsibility for the accuracy or correctness of the data. Neither the City of Fresno nor any officer, or employee warrants the accuracy, reliability or timeliness or any of the data provided.
THIS INFORMATION IS PROVIDED "AS IS" WITHOUT WARRANTY OF ANY KIND INCLUDING BY WAY OF ILLUSTRATION AND NOT OF LIMITATION THE IMPLIED WARRANTIES OF MERCHANTABILITY OR FITNESS FOR A PARTICULAR PURPOSE OR OF NON-INFRINGEMENT.
In no event shall City of Fresno become liable to users of these data, or any other party, for any loss or damages, consequential or otherwise, including but not limited to time, money, or goodwill, arising from the use, operation or modification of the data. In using these data, users further agree to indemnify, defend, and hold harmless City of Fresno for any and all liability of any nature arising out of or resulting from the lack of accuracy or correctness of the data, or the use of the data.
Please acknowledge City of Fresno as a source when City of Fresno data are used in the preparation of reports, papers, publications, maps, and other products.
To ensure that appropriate documentation and data limitations are provided, these databases should not be redistributed to any other parties.