Working in partnership with organizations across the community, Economic Development implements the Mayor's vision for making Fresno a more prosperous and inclusive city.
---
Our team works for you:
First-Stop for Startups
Site Selection
Incentive & Program Consultations
Small Business Loans and Other Financing Referrals
Troubleshooting across all city departments and services including business tax, permitting, parking & code enforcement

One Fresno: Shared Potential, Shared Success
Fresno is an area with limitless opportunity. Fresno's post-COVID recovery ranked number two on the list of 49 of the largest American cities, and a recent study shows that Fresno experienced the sixth largest growth in productivity in the past fifteen years. Contact the Economic Development Department to learn more!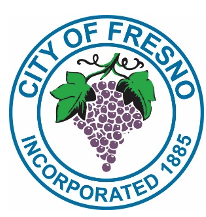 The City of Fresno makes every effort to encourage public participation, while simultaneously informing the public of projects that are under review
---