Career Opportunities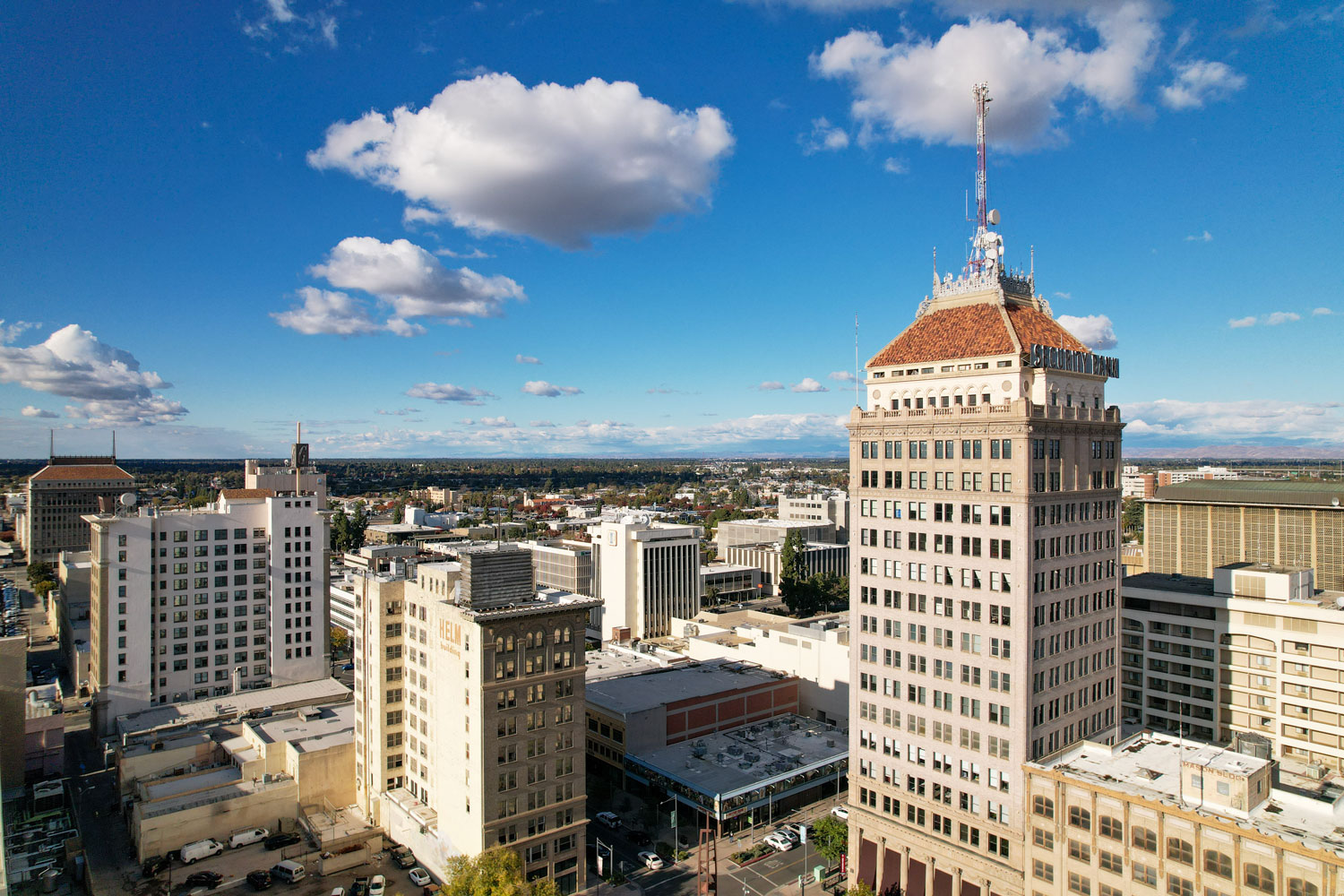 This is your opportunity to become a member of an extraordinary organization and a dynamic team
Interested in working for the City of Fresno? A job with the City offers exciting challenges and a variety of unique career opportunities all focused on providing reliable, high quality municipal services to the public.
All applicants must have a valid email address in order to complete our online application. Primary communication will be through email, which will allow for more efficient application processing, scheduling, and notification.
Step-by-step instructions to submitting an applicationThe "Instruction Guide" provides detailed instructions on creating a user account and searching for available City of Fresno jobs.
The "Instruction Guide" provides detailed instructions on creating a user account and searching for available City of Fresno jobs.
Application Acceptance Policy
A complete application is required for each posted job opening. Minimum qualifications are determined by reviewing the information provided in the application. Some positions require a typing certificate or a fingerprint report. Resumes are considered as additional information and will not be used to evaluate minimum requirements.
All statements made on or in conjunction with applications are subject to investigation and verification. False statements will be cause for disqualification, removal from the eligible list, or discharge from employment.
Police Officer Lateral, Police Officer Recruit, and Lateral Dispatcher Hiring Incentive
---
Employee Referral Incentive
---
Executive/Management Position Openings
---
Selection Process
As a potential applicant for employment, you are about to participate in a series of events collectively called the employment process. Because the goal of the employment process is to obtain qualified candidates to fill City of Fresno positions, examinations are generally administered to each applicant. These examinations are conducted in a variety of ways, share common purpose to test applicants for knowledge, skills, and abilities required to perform the duties and responsibilities of the job.
Application
Prospective employees must submit online an application and other documents required as specified in the examination announcement by 11:59 p.m. on the final filing date for any scheduled examination. Final filing dates vary for different jobs and are listed on the front of each examination announcement. A separate application must be submitted online for each job title.
Examination
Applicants who meet the qualification standards on or before the posted final filing date are notified by email to take part in the selection process as indicated in the job posting.
Eligible Lists
Eligible lists contain names, in descending order of scores, of applicants who have obtained passing scores in the examination process. Open eligible lists (not limited to City employees) are valid for a maximum of three years. Separate eligible lists are established for each job title.
Selection
Pursuant to Civil Service Regulations, most vacancies may be filled from among the top seven candidates on the appropriate eligible list.
Medical Examination
Certain position may require a pre-employment medical examination, including laboratory testing, drug screening and/or psychological examination. This examination will be administered by a City appointed physician. Candidates are cautioned not to quit or give notice to present employers until the medical examination if required, has been completed and passed.
Appointment
All new employees are required to sign various forms as related to City employment. At this time candidates are also fingerprinted prior to employment. All new employees hired by the City must verify identity and entitlement to work in the United States by providing documentation required by the Immigration Reform and Control Act of 1986.
Probationary Period
Employees serve a probationary period, ranging from 6 months to 18 months. If performance is not satisfactory, employee may be terminated without recourse during the probationary period.
Equal Opportunity Employment
Policy Statement
The City of Fresno actively implements all federal, state, local and departmental Affirmative Action and Equal Opportunity laws, executive orders, regulations, rules, directives, policies and plans. This commitment extends to all aspects of City's personnel management policies and practices.
Our organization prohibits discrimination and harassment, on the basis of a protected status: race, color, religion, national origin, ancestry, age, sex, sexual orientation marital status, pregnancy, mental disability, physical disability, medical condition and covered veteran status. Retaliation against individuals for complaining about these proscribed conduct, opposing such conduct, or participating in an investigation or proceeding involving such conduct is prohibited.
---
Equal Opportunity in Employment
Our organization is committed to providing equal employment opportunity for all persons in all terms, conditions, and privileges of employment, including but not limited to: position description development, examination, salary and wages, reclassification, leave accounting and temporary assignment, disciplinary action, reinstatement, recruitment, selection, transfer, promotion, training, compensation, benefits, layoff, termination, retention, certification, testing and other terms and conditions of employment.
---
Accommodations for Persons with Disabilities
To ensure equal access to employment and services, the City evaluates each request for accommodation and
provides appropriate reasonable accommodations, unless doing so would impose an undue hardship on the
City of Fresno. What constitutes a reasonable accommodation is to be determined on a case by case basis.
Examples are:
Accommodations for employees: acquiring or modifying equipment; offering alternative work schedules or employment; or modifying work procedures without compromising or altering the essential functions of the job.
Accommodations for an applicant: offering alternative testing procedures; providing informational materials in alternative media; and providing interpreters for deaf or hearing/speech impaired persons.
Employees or applicants requiring reasonable accommodation should contact the City of Fresno Personnel Services Department at (559) 621-6950.
Special Accommodations
Should you feel you need assistance in completing an on-line application or special accommodations during the examination process due to a qualifying disability, please contact the Personnel Services Department in advance of the examination at (559) 621-6950.
The City of Fresno provides reasonable accommodations in accordance with the Americans with Disabilities Act (ADA) for individuals with documented disabilities who demonstrate a need for accommodations. The purpose of the documentation is to validate that an applicant for test accommodations is covered under the ADA as a disabled individual. Comprehensive information by a qualified professional is necessary to allow the City of Fresno to understand the nature and extent of the applicant's disability and the resulting functional impairment that limits access to its examinations. Documentation also allows the City of Fresno to provide appropriate accommodations for the disability. The documentation should include the following;
A specific diagnosis of the disability using a medical professional or qualified professional who has thorough training in the field of learning disabilities (ie, a state disability counselor).
The diagnosis should be current because the provision of the accommodation should be based on the current impact of the disability on the testing activity.
Give a detailed description of the applicant's current functional limitations and describe how the disability impairs physical, perceptual and/or cognitive functioning.
Recommend specific accommodations including assistive devices. Provide a detailed explanation of why these accommodations or devices are needed and how they will reduce the impact of the identified functional limitations on the specific examination process.
Report any accommodations the applicant currently uses in daily functioning, especially work-related activities and any past accommodations the applicant received on examinations because of the disability.
Provide contact information and credentials of the professional evaluator that qualify him/her to make the diagnosis, including information about professional license or certification and specialization in the area of the diagnosis. The information should be written on the professional evaluator's letterhead and clearly indicate the name, address, telephone number and qualifications of the professional.
The documentation should include any record of prior accommodation* or auxiliary aids, including any information about specific conditions under which the accommodations were used and whether or not they were effective.
Arrangements for persons with disabilities will be provided upon approval. All requests for accommodations must be submitted by the applicant prior to the closing filing date. If you have any questions or need clarification, please feel free to contact the Personnel Services Department at (559) 621-6950.
*If no prior accommodations have been provided, the qualified professional should include a detailed explanation as to why no accommodations were given in the past and why accommodations are now needed.
Livescan Fingerprint Service
Appointment Required:
Please call (559) 621-6950 to schedule an appointment for this service.
Cost:
$20.00 plus Report Fee, if applicable
Payment Method:
Money Order, Cashier's Check or exact cash only!! (made payable to the City of Fresno/Human Resources)
Hours of Operation:
Monday thru Friday 8:00 a.m. to 4:30 p.m.
Location:
Fresno City Hall
2600 Fresno Street
Human Resources, Room 1030
For more information call : (559) 621-6950
Acceptable Primary forms of photo identification include any of the following:
California Driver's License
Department of Motor Vehicles Identification Card
Out-of-State Driver's License
However, in the absence of a primary form of identification as listed above, a certified fingerprint roller may accept one or more of the following as Secondary forms of Identification. In addition you will need to provide 2 of the supplemental documents noted below.
State Government Issued Certificate of Birth
U.S. Active Duty/Retiree/Reservist Military Identification Card (000 10-2)
U.S. Passport
Federal Government Personal Identity Verification Card (PIV)
Department of Defense Common Access Card
U.S. Tribal or Bureau of Indian Affairs Identification Card
Social Security Card
Court Order for Name Change/Gender Change/Adoption/Divorce
Marriage Certificate (Government Certificate Issued)
U.S. Government Issued Consular Report of Birth Abroad 3
Foreign Passport with Appropriate Immigration Documents(s)
Certificate of Citizenship (N560)
Certificate of Naturalization (N550)
INS I-551 Resident Alien Card Issued Since 1997
INS 1-688 Temporary Resident Identification Card
INS I-688B, I-766 Employment Authorization Card
AND
Utility Bill (Address)
Jurisdictional Voter Registration Card
Vehicle Registration Card/Title
Paycheck Stub with Name/Address
Jurisdictional Public Assistance Card
Spouse/Parent Affidavit
Cancelled Check or Ban
For more information about Livescan visit the California Department of Justice website
Typing Certificate Guide
Typing Certification Facilities
You may obtain a typing certificate at the following locations:
---
Clovis Adult School
1452 David E Cook Way
Clovis, CA. 93611
(559) 327-2800
Call For Information
Appointment Required
---
Denham Resources
567 W. Shaw Ave. Suite C-1
Fresno CA 93704
(559) 222-5284
Call For Information
Appointment Required
---
Cesar E Chavez Adult Education
2500 Stanislaus St.
Fresno, CA 93721
(559) 457-6002
Call For Information
Appointment Required
---
PrideStaff Fresno
585 West Nees Avenue Suite 101
Fresno, CA 93711
(559) 432-2022
Call For Information
Appointment Required
Public Notices
None at this time.