ABOUT FRESNO
Fresno was founded by the Central Pacific Railroad Company in 1872.
The location for the town was uninviting at best, with barren sand plains in all directions. Leland J. Stanford, a Director for the Railroad, is credited with selecting the site of the new station. On a scouting party in 1871 Stanford noticed a wheat field belonging to A.Y. Easterby, lush and green in the middle of the dry prairie. Stanford announced, "Wonderful! Here we must build the town!"
In 1875 the Central California Colony was established south of Fresno which set the model for a system of development that was used throughout the San Joaquin Valley. Tracts of land were subdivided into 20-40 acre parcels, irrigated from a system of canals and often landscaped with boulevards of palms, eucalyptus or other drought-resistant trees. By 1903 there were 48 separate colonies or tracts in Fresno County which drew farmers and their families from Scandinavia and from across the United States.
Fresno became the county seat in 1874 and was incorporated in 1885. By 1890 the population was over 10,000. The first streetcars were introduced in 1892 and streetcar suburbs soon followed. The area has had an ethnic mix from the earliest years with Chinese railroad workers and Scandinavian farmers joined by Germans from Russia, Japanese and Armenians and by the early 20th century a large Hispanic population. There are now more than 70 ethnic groups in the metropolitan area.
Fresno County is ranked first in the nation for agricultural production with annual sales in excess of $3 billion. Major crops include grapes, almonds, cotton, peaches and nectarines. Notable Fresnans include Maynard Dixon (artist), Audra McDonald (actress, singer), Barbara Morgan (astronaut) and William Saroyan (author).
For more information on the area's history see the Fresno Historical Society website and Architecture, Ethnicity and Historic Landscapes of California's San Joaquin Valley (City of Fresno, 2008).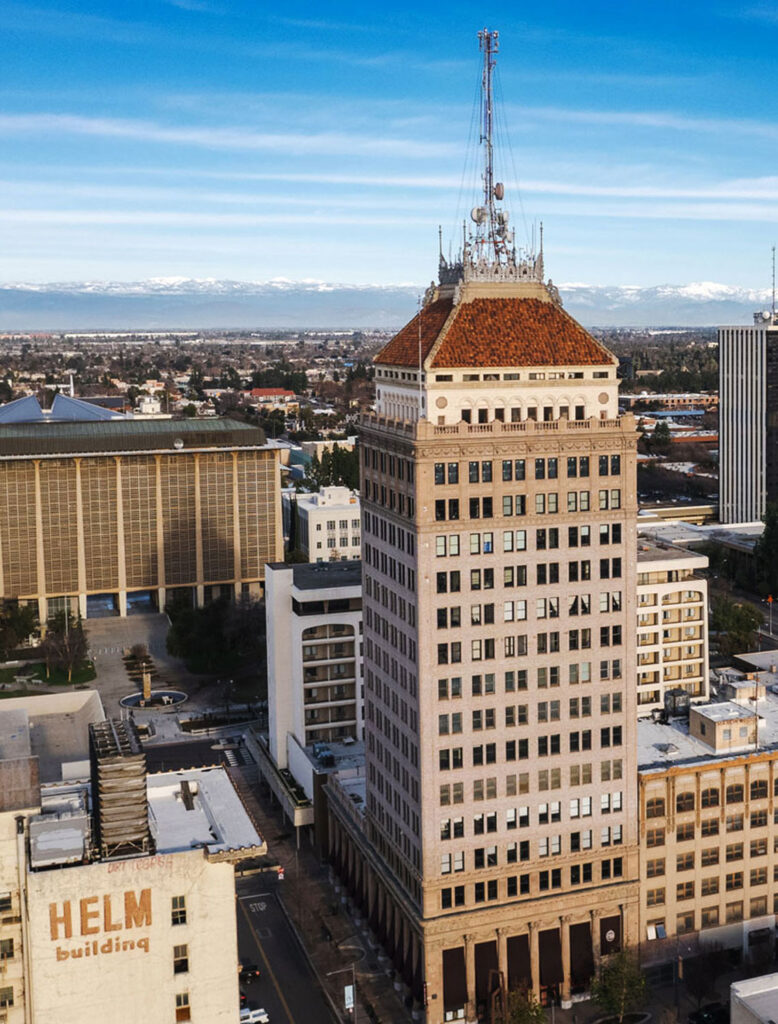 Explore the many activities Fresno has to offer