Career Opportunities FAQs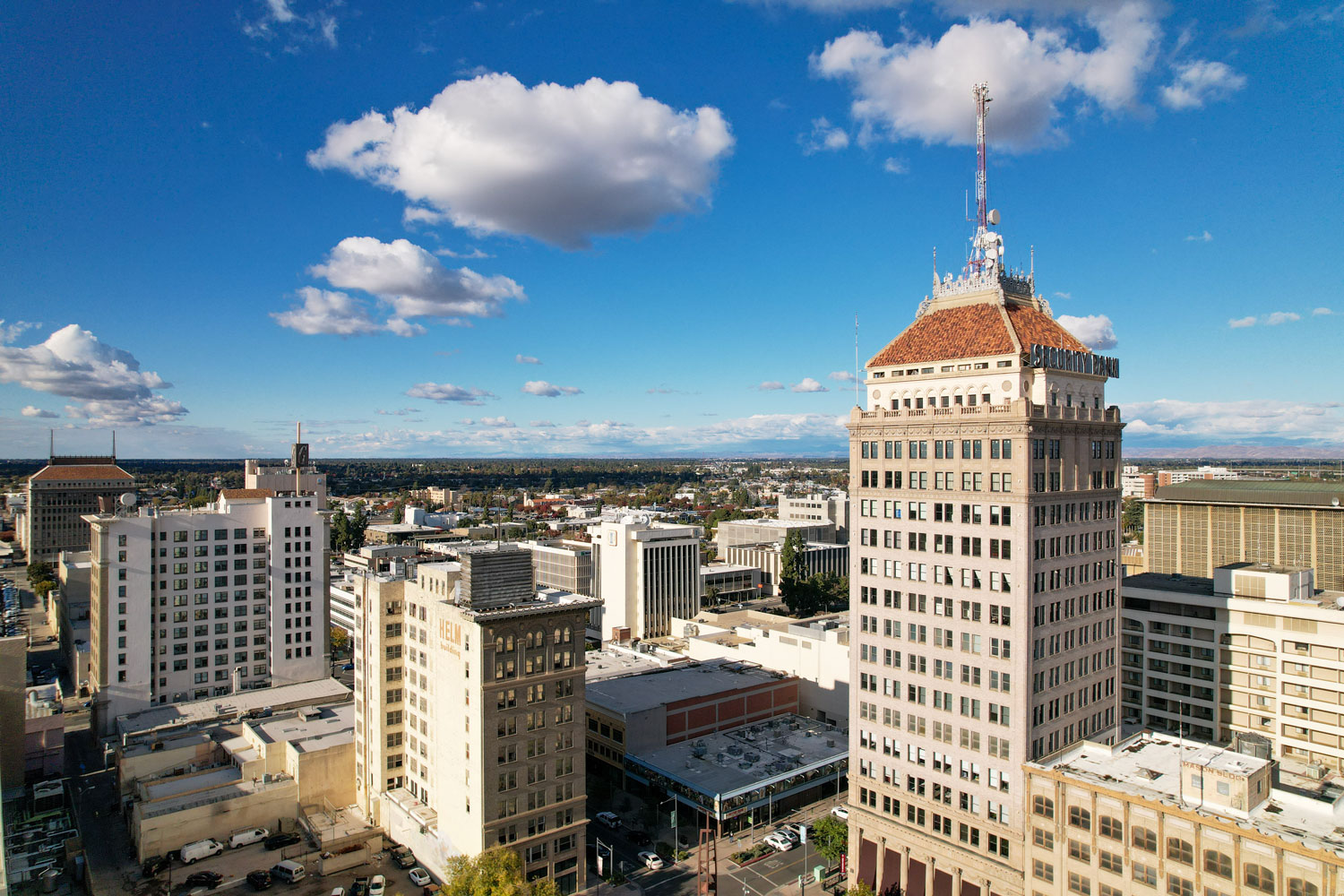 How do I apply for a job with the City of Fresno?
If this is the first time you have applied for an opening with the City of Fresno in our online application process, please refer to the Application User Guide. You will need to register or login to apply. Click on the job title to view the posting and the apply button to apply for the position you are viewing. You may only apply for one job opening at a time and you must apply for each job in which you are interested.
Do I need to apply Online?
Yes. If you need help creating and completing your online application, you are welcome to visit the City of Fresno Personnel Services Department lobby where we have workstations available. List public libraries that have computers available for public use
Our staff is also available to assist you.
Our office is located on the first floor of City Hall at 2600 Fresno Street, Room 1030 Fresno, CA 93721. Our hours are Monday – Friday 8:00 am – 5:00 pm (PST) excluding official City holidays. We can be reached at (559) 621-6950. You can also send an e-mail.
How do I find out what jobs are available?
From the City of Fresno website, click on I Want To…Apply, then Jobs and then Jobs. Here you can view the most recent job postings. Just click on the Job Title to see the posting. Please note the closing date of the job openings. You must submit your application by 11:59 p.m. on the date of the closing to be considered for the opening.
Do I need to register and create a login to view job openings?
No, you may view job openings without registering. Just click on the job title to view the job posting. If you want to apply for a job opening you must register and create a login and password. If this is your first visit to our web-site, you will need to create your own unique User Name. You will also be asked to create a password and then asked to re-type the password, just to verify your password is spelled and entered correctly. The User Name and Password are case sensitive. If that User Name has already been created by someone else, it will prompt you to create a different one. If you are returning to our site, type in the Use Name and password that you created on your last visit and select Login
If I'm not sure which job I want, can I just submit a blank application online and let you determine what job I qualify for?
Because of the high volume of applications received annually, the City of Fresno does not match candidates to available positions. You must complete and submit an online application for each position for which you are applying. Remember, if you are applying for multiple jobs, you must submit an application for each job opening separately.
I applied for a job yesterday. I found another job online that I want to apply for today. Do I have to fill out all my information again?
Not all of it. Once you log in using your username and password, your profile will remain the same and the application system will "remember" most of the information you have already provided. You will have the opportunity to add or edit the pre-populated information for the new job opening. You will need to fill in your information on any of the questions that did not pre-populate and complete any new questions that are unique to the job opening.
When I apply online, do I need to provide information for all of my past experience? Can I submit a resume instead of listing my experience?
Your application must be thorough and detailed. It is important that your application show all the relevant education and experience you possess. List your most recent job, volunteer experience, and any periods of unemployment in the last ten years. You may submit a resume in addition to your completed application by attaching an electronic version of your resume. Resumes cannot be accepted in lieu of a completed application.
Are letters of recommendation and resumes necessary?
Letters of recommendation and resumes are optional unless noted differently in the bulletin.
Will you contact me regarding the status of my submission?
You will receive an email acknowledging receipt of your submission. Throughout the Selection Process we will send email correspondence regarding your status in the process.
How often should I reapply?
You need to apply once per Job Opening. Each of our Job Openings is listed as a separate link under City of Fresno Career Opportunities. If you apply more than once for a Job Opening, your last application filed for that position will be considered.
Do you have any jobs that are part-time, seasonal or for youth?
The City has opportunities for part-time, seasonal and youth employment. All opportunities are listed under our Career Opportunities. The application process is similar for regular positions. Most of the hiring for summer jobs, (i.e., Day Camps and Aquatics) starts in early spring. Most of our summer employees are hired by the end of May and begin working in June, so make sure you get your applications in early.
Where else can I find out about employment opportunities in the Fresno area?
Below are some great resource websites that list current job postings in and around the Fresno area.
Central Valley Public Sector Jobs
How do I upload and view my documents or resume?
After you click Apply Now, you will be prompted to upload or copy and paste your resume. To upload, click on the browse button to retrieve and select your resume or document, then click on upload to complete the process. You will be able to use this resume or document for future applications, if you wish, however, you will not be able view your submitted resume/document or other attachments
Can I edit my application once I have submitted it?
Once you submit an application, it's been submitted and the application or resume cannot be updated or deleted. You can however reapply with or without an updated resume. When re-submitting an application for a Job Opening, your last application filed will be used for processing.
How can I ensure my application went through?
You will receive an email confirming that your application has been received. If not, you will need to reapply.
I am having technical difficulties with the job site, can I apply some other way?
No, please email [email protected] or call (559) 621-6950 if the site is down or not working. Generally, to solve most issues, close your browser, clear your cache and or restart your computer.
My school is not listed on the drop down menu when I am entering my education history on my application. What do I do?
If it's not available, please enter the school name in the Other: text field next to School list in the Education History section.
Do I have to enter my Social Security Number?
The City of Fresno uses Social Security numbers for identification purposes only. If you choose to enter your Social Security number in your online profile, it will not be used by the City of Fresno until employment has been offered. You may complete employment information and apply for open positions without entering your social security number.
What do I do if I need a Special Accommodation?
Should you feel you need special accommodations due to a qualifying disability, please review the information listed under Special Accommodations and contact the Personnel Department in advance of the examination at (559)621-6950.
I don't have a computer at home. Where can I apply for City of Fresno jobs?
You can access our on-line applications from anywhere you access the Internet. This includes public libraries, community colleges, and internet cafés. You may also visit the City of Fresno Personnel Services Department, at 2600 Fresno Street, Room 1030, Fresno, CA 93721. We are located on the first floor across from the elevators. The City of Fresno accessible computers are available Monday-Friday 8:00 a.m.-5:00 p.m., excluding holidays
What if I forget my login name or password?
If you do not remember your Username or password but have entered an email address in your "My Profile" information, an email can be sent to you which will reset your password or remind you of your User Name. If you do not have an email address in your profile, you will need to re-register with a new Username and Password. All of your current information will be lost. We highly recommend that you maintain a valid email address in your "My Profile".
I don't have an e-mail address. Do I need one?
A valid e-mail address is essential for us to contact you concerning your application. You will receive an email notifying you that you have successfully completed an application. It also allows you to receive an email if you should forget your Username or Password.
If you do not have an email address, you can sign up for a free account with any one of the following vendors:
These are not City of Fresno sites, nor does the City of Fresno endorse or warranty that these services will meet your needs.
I have recently moved or changed my name. How can I change the name, address, email, and/or phone number listed on my online application?
We encourage all applicants to keep their profile information up to date. If we need to contact you, this is our only means of getting that information. To update your information, login to the system using your Username and Password, click on My Profile in the My Career Tools box, enter your new information and select the Save button. Changes made to your contact details will be updated on all of the jobs for which you have applied.
I have already created an online application and applied for positions. I am now returning to apply for additional jobs and receive a message stating my User Name already exists.
If you have previously registered, please go to the Applicant Home Page, and click on the link that says "Returning Job Hunter – Sign in Here" box. Be sure to sign-in to the system using your last Username and password before applying for a new job opening. It is your responsibility to ensure that all sections of the online application are completed fully and accurately. Incomplete or improperly completed online applications may be rejected even if you are qualified for the position for which you are applying. Likewise, it is your responsibility to be sure that your online application reflects the required work experience and education needed to meet the minimum requirements for the position for which you are applying. Remember, a review of your application is the first step in the recruitment process.
Do I need to list all the positions I have held?
Yes. Your application must be complete and accurate representation of your work experience and education. Include any gaps between employment, military service, internships, volunteer, and summer work. Begin with your most current or last job. Also include all educational experience. This includes high school, college, university, business or trade schools attended and the type of degree(s) awarded.
Where do I find the drivers license class type?
Most drivers license class types are identified on the front of your driver's license.
The position I am applying for requires a certification, degree or license. Do I need to submit proof I possess it?
Yes. If you are applying for a position that requires a certificate, degree or license you will be required to provide documentation of such during the selection process.
Do all positions require that I take a test?
Many positions will require a test of some sort, whether it is an oral test (graded interview), written exam, typing/keyboarding exam or other test.
Will I be notified of my status?
Due to the large volume of applications received by the City, our current practice is for the hiring departments to contact only applicants that are being considered for further evaluation.
How quickly after applying may I be called for an interview?
The length of time it takes for applicants to be called for interviews or further testing and ultimately fill a vacancy varies from hiring department to hiring department and position to position. Some searches last several weeks while others may take several months.
Will I hear from a Department or Human Resources if I am not selected for an interview?
Due to the large volume of applications received by the City, our practice is to contact only applicants who are being considered for further evaluation.
How can I increase my chances of being called for an interview?
Given the competitive nature of positions at the City of Fresno, we strongly recommend that you target and apply only for those positions where your experience and qualifications closely meets the position's requirements. Mass applying for position is not successful. Be sure to carefully read the job announcement and pay special attention to the experience and skills that are being sought as well as any requirements. Only those applicants who meet the minimum education and experience requirements for the position and demonstrate the most closely related work experiences, education and training will receive further consideration for employment.
The job posting I viewed lists a specific salary range. Is this negotiable?
Placement in the salary range will be considered depending on the qualifications and experience. The City of Fresno offers a competitive salary package and a full range of benefits, including medical, dental, life, disability, holidays, vacation, sick leave and retirement. The salary table for all positions can be found in the Salary Resolution 
What happens if I submit an online application but do not complete all required sections?
Online applications that are incomplete will not be considered. Please be sure that all sections of your online application are completed prior to submission.
There is a close date for the job I am applying for, but no close time? Does that mean I can submit my application at any time on the closing date?
You may submit your application up until 11:59 pm (PST) on the closing date. Applicants however, are strongly encouraged not to wait until the last minute to submit their application for several reasons:
If you do not completely finish your online application and click the submit button prior to 12:00 a.m. (PST) our system will not accept your application
Our staff is only available to answer your questions and offer assistance during regular business hours, Monday-Friday 8:00am-5:00pm (PST).
It is impossible to predict technical difficulties, on your end or our end. The City of Fresno is not responsible for technical difficulties or delays.
Is there a way to see a list of the positions for which I applied?
es, you may view a list of the positions you have applied for under "My Career Tools". Just login to your Careers Home Page using your last used Username and Password.
Do I need to mail you a copy of my college transcripts?
Transcripts are not generally needed during the application process; however, they may be requested at any time during the selection process.
When will my references be contacted?
Reference checks typically occur during the final stages of the selection process. Prior to a job offer, your employment and education will be verified. Some positions also require proof of licensure or certification and successful completion of a criminal background check or post-offer health assessment.
Do you provide special arrangements for persons with disabilities?
Please refer to the link on our Career Page, Special Accommodations