Coronavirus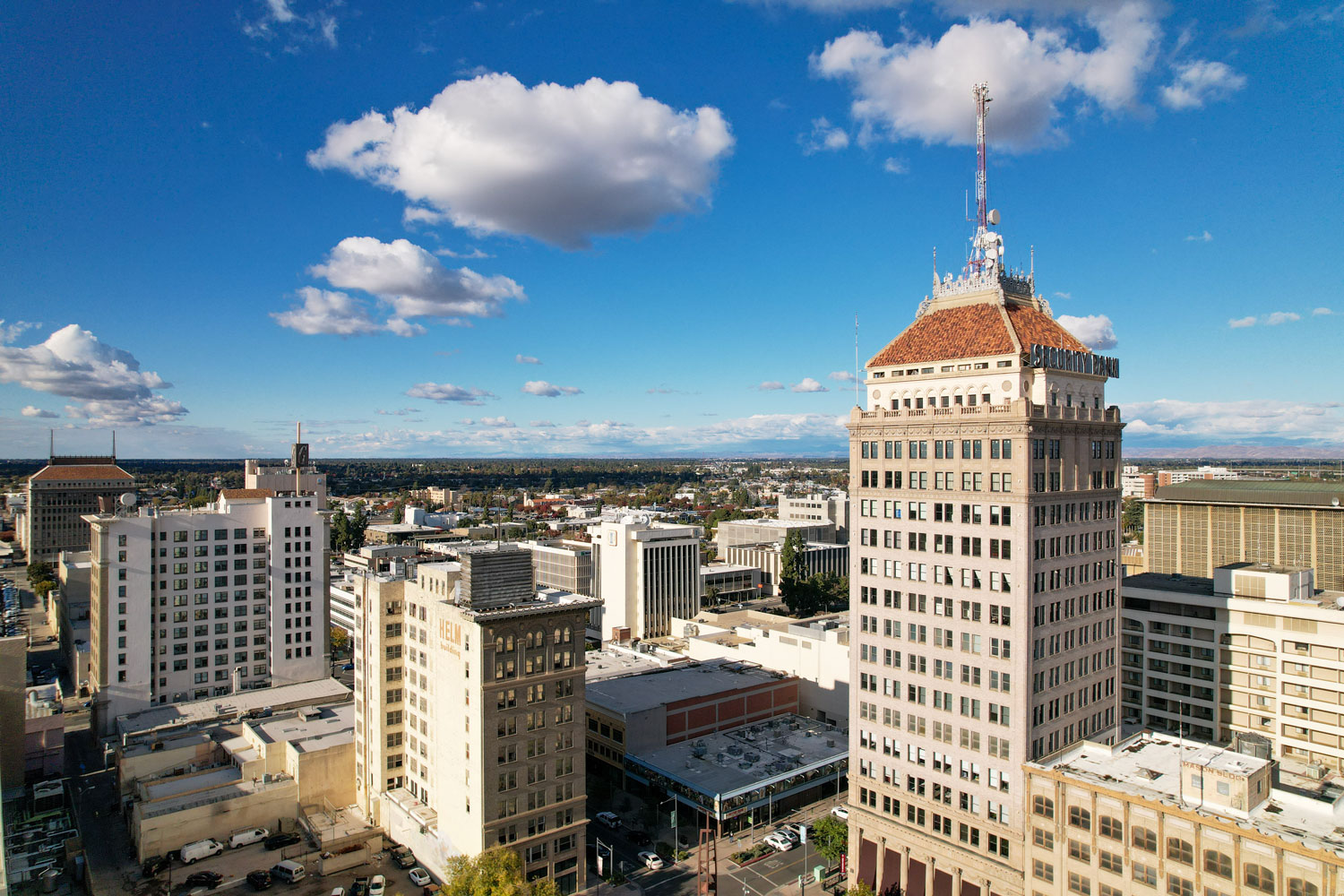 Corona Virus (COVID-19)
The City of Fresno's new emergency order, 2020-17, went into effect at 12:01 a.m. on Tuesday, May 26, 2020, and officially ended the City's shelter-in-place order to revert to the State of California's current stay-at-home orders, which have no set end date.
Residents with questions regarding the Emergency Order are asked to email [email protected].
Read the full Emergency Order 2020-17
Effective June 15, 2021, California is moving Beyond the Blueprint to safely fully reopen the economy – lifting the restrictions such as eliminating physical distancing, capacity restrictions, county tier systems, masks for vaccinated Californians, and more.
Restaurants, shopping malls, movie theaters, and most everyday places will be open as normal with no capacity limits or social distancing required. The county tier system has been eliminated.
California's Department of Public Health has updated statewide masking guidance to match the CDC's guidance, lifting California's mask requirements for vaccinated individuals starting on June 15.
The City recommends that members of the public limit interaction and close contact with others, avoid touching your eyes, nose, and mouth with unwashed hands, and stay home if you are sick. Residents are encouraged to get vaccinated if they have not done so already. For information about vaccination and testing sites, please visit the Fresno County Department of Public Health website
State of California COVID-19 FAQ
We are also committed to following the Center for Disease Control and Prevention (CDC) recommendations to mitigate the transmission of this virus.
Constituents are encouraged to visit https://www.cdc.gov to learn more about COVID-19.
City Department Information
Business License:
The Business Tax Division is now open for walk-ins.  Customer service hours are from 9:00 a.m. – 4:30 p.m.  Monday – Friday.  For your convenience, we encourage you to continue using our e-service options.  Applications for, or renewals of, business licenses or business tax certificates can be done online at https://www.fresno.gov/finance. Our Frequently Asked Questions section has useful answers to many common questions.  You may also mail your applications, payments, or questions to the City of Fresno Business Tax Division, PO Box 45017, Fresno CA 93718-5017.  Or you may use the drop box just inside the doors of the first floor at City hall, before passing security.
City Clerk's Office: For information about the Fresno Municipal Code, Campaign Finance Statements, Public Records Requests, information about Ordinances, Resolutions and Agenda Packets, or other legislative-related matters please visit https://www.fresno.gov/cityclerk.
Code Enforcement: Code enforcement issues can be reported through the FresGO mobile app or by calling 3-1-1.  To access the Rental Housing Registry or Vacant Building Registry please visit https://www.fresno.gov/codeenforcement.  To submit an Administrative Appeal Form online scroll down and click on the "Administrative Hearing Appeal" box.  Residents can also call (559) 621-8400 for all customer service issues related to Code Enforcement. Code enforcement can also accept payments over the phone.  Price gouging and restaurant/bar violations can now be reported on FresGO and 3-1-1.
Fresno Area Express: FAX and Handy Ride continue to operate on a regular schedule. Facial coverings are strongly encouraged for all FAX and Handy Ride riders, regardless of vaccination status. All passenger capacity restrictions have been eliminated on FAX buses and Handy Ride vehicles.
The Manchester Transit Center is open Monday through Friday from 8:30 a.m. to 4:00 p.m., and Handy Ride is open 8:00 a.m. to 4:30 p.m., Monday through Friday.
Office of Independent Review: Residents wishing to file a complaint with the Office of Independent Review(OIR), view past reports, or contact the OIR can do so online at https://www.fresno.gov/oir
Parking Division: City Hall and Ace Parking offices are open to the public. Staffed payment booths resumed operation at Downtown Fresno parking garages on June 22, 2020. Staffed hours for the Congo Alley Garage, Convention Center Garage, Spiral Garage, and Underground Garage are from 7:00 a.m. to 6:00 p.m. The City of Fresno resumed street sweeping enforcement on July 6, 2020. Residential Permit District Enforcement resumed in April 2021. All citation and towing enforcement remain in effect, including parking meters, curb designations, bike lanes, inoperative vehicles, and others. All in-person hearings resumed July 12, 2021. Visit https://www.fresno.gov/parking to apply for, or purchase, residential parking permits or to pay, or appeal, a parking citation.
Parks and Recreation (PARCS): All City parks and dog parks are open to the public from 7:00 a.m. to 9:00 p.m. Field lights remain on until 9:00 p.m.
All Splash Pads are open 7 days a week; from 10:00 am to 8:00 p.m. (Martin Ray Reilly, Inspiration, Mosqueda, Dickey, Figarden, Melody, Todd Beamer) from Memorial Day weekend through the Labor Day weekend.
Community Recreation centers and skate/BMX parks are open from 3:00 p.m. – 7:00 p.m. Riverside Golf Course is open to the public, as is the Disc Golf Course at Woodward Park. The Regional Sports Complex is open from 8:00 a.m. – 5:00 p.m.,Monday – Friday. The park may remain open later in the evening (Wednesday through Sunday), for tournament or league play.
Senior congregate meals are temporarily suspended by order of the Fresno-Madera Agency on Aging. For information about senior meals, please click the Food Delivery tab.
For reservations of park shelters, indoor facilities, group use facilities, or athletic fields, please call (559) 621-2900.
For reservations relating to a Special Event, which may include concerts, large public gatherings, permits, road closures, alcohol, or use of the Veterans Memorial Auditorium or Woodward Park Amphitheater, please call 559-621-6702.
Camp Fresno and Camp Fresno Jr. are open for private reservations. The 2022 season begins May 27, and continues through October 2, 2022. Please call (559) 621-2905 or email [email protected] to make your reservation.
All parks are sanitized daily to ensure the health and well-being of park patrons. Park patrons are encouraged to follow health guidelines for outdoor public park use as endorsed by the Fresno County Department of Public Health. For more information, please visit https://www.co.fresno.ca.us/departments/public-health or call (559) 621-2900.
Personnel Services Department: Information about job postings, job specifications, and job applications are available at https://www.fresno.gov/jobs.
Planning and Development: Permit applications can be submitted, and progress can be monitored, online through our Citizen Access portal. The Citizen Access portal can be accessed by visiting Planning and Development then clicking Submit, Review, or Search for an Application. Planning and Development is now taking appointments through QLess, for more information or to schedule an appointment visit Planning and Development.
Police Department: Fresno Police headquarters – located at 2323 Mariposa Mall – as well as the five police substations are open to the public.
Public Utilities:
There is an indefinite moratorium on shutting off any water or garbage service for lack of payment. NOTE: the City of Fresno's water supply has not been affected. Your water delivery remains CLEAN, SAFE, and RELIABLE.
Water-Wise Landscape Consultations, Irrigation Efficiency Audits, Irrigation Controller Assistance (Timer Tutorials) will be available for exterior home services by appointment by calling (559) 621-5480. Water Leak Surveys are limited to home exteriors until further notice. City outdoor watering restrictions are still in place.
Public Works: Public Works is now taking counter appointments through QLess, please schedule an appointment by visiting QLess Appointment Scheduler. Plans and submittals related to private development activity, as well as engineering plans and permit applications for public agency capital improvement projects, are accepted at the Traffic Operations and Planning counter on the fourth floor. Additional information can be found by visiting the Department of Public Works or calling (559) 621-8650.
Purchasing: Bid opportunities and updated information are available on the City's website, under the "Doing Business" tab, then click on bid opportunities.
Utility Payments: The Utility Billing & Collection Counter at City Hall will be open to the public, without an appointment, between 8:00 a.m. – 5:00 p.m., Monday – Friday. Utility payments can be made through various methods.
1) Online at https://www.fresno.gov/publicutilities then clicking the Utility Billing: Payment & Fees box.
2) By mail:
City of Fresno
Utilities Billing and Collection Division
P.O. Box 2069
Fresno, CA 93718-2069
3) Via phone by calling (559) 621-6888 (Credit card payments only).
4) Drop off: A Drop Box just inside the doors of the first floor at City Hall, before passing security.
The City of Fresno announces that the Utilities Billing & Collections (UB&C) public counter at Manchester Center is CLOSED).; however, customers can leave their payments in the drop box located in the lobby, behind the gates.
City Hall Information
The public visiting City Hall will be required to enter City Hall through the security screening station in the main lobby. Effective March 1, 2022, masks are no longer required to be worn in the building, although they continue to be strongly encouraged for both vaccinated and unvaccinated employees and visitors. The public will not be subject to physical temperature screening.
Turtle Café: The Turtle Café remains closed until further notice.
City Employees: Security will visually verify employees by their badges. Admittance of a City employee without a badge shall require authorization in-person from the Department Director or Assistant Director.
Public attendance at scheduled public meetings held at City Hall: All City public meetings, including but not limited to Planning Commission, Historic Preservation, and Council meetings, will be conducted in a hybrid format with up to fifty-percent in-person capacity. Members of the public will be able to join council meetings via Zoom, a web conference tool. The public will be able to provide comments during the council meeting via Zoom's web platform or phone number. Written comments will also be accepted and entered into the record throughout the meeting via the City Clerk's existing E-Comments software and email. Meetings will continue to be streamed on CMAC.tv via Channel 96 (Comcast) or 99 (AT&T) and from the City's website. To comply with the Americans with Disabilities Act, if you need additional accommodations such as interpreters, sign language signers. Or the service of a translator, please contact the Office of the City Clerk at (559) 621-7650 or [email protected]. To ensure availability, you are advised to make your request at least three (3) business days prior to the meeting.
Press conferences: Media will be allowed in City Hall for press events as well as scheduled public meetings and hearings. All members of the public including media shall be screened consistent with the security ordinance and resolution.
Deliveries: Deliveries to City Hall must go through the standard security screening process at the front door. Once screened, couriers can deliver packages directly to the requesting departments.
Staff will be deploying additional cleaning and disinfectant measures, including the disinfecting of all City Hall public counters twice a day in an effort to limit the spread of novel coronavirus. FAX will place flyers on busses and Handy Ride vehicles with information about what FAX is doing to help prevent the spread of the virus. A link to the FCDPH website is prominently displayed on the City website. The FCDPD site has a page dedicated to information on the COVID-19 coronavirus. Check the Fresno County Department of Public Health website for regular updates.
Food Delivery
The Central California Food Bank's Groceries2Go food delivery program is no longer offering food delivery. City of Fresno residents in need of food are encouraged to call the Central California Food Bank at (559) 550-7353 for help.
Need Assistance
United Way 2-1-1 is an easy-to-remember, three-digit number that families and individuals can call to obtain free and confidential information on health and human services such as Food and housing support; Mental health and substance abuse resources; Legal assistance; Youth programs; Medical and dental clinics; Job training opportunities; Household items and much more.
United Way 2-1-1
Call: 211
http://211.org/
Temporary Outdoor Dining
On May 21, 2020, the Fresno City Council adopted Emergency Ordinance No. 2020-020 to assist restaurants and other businesses that are unable to operate at full indoor capacity due to Covid-19. Under this Ordinance, businesses may temporarily operate in parking lots and common outdoor areas of shopping centers in order to remain open while ensuring compliance with State requirements and CDC recommendations for distancing. In business areas without large private parking lots, such as Downtown and the Tower District, outdoor dining and other business activities may be allowed on sidewalks or the parking lane of the adjacent street in the form of a "parklet."