FAX Q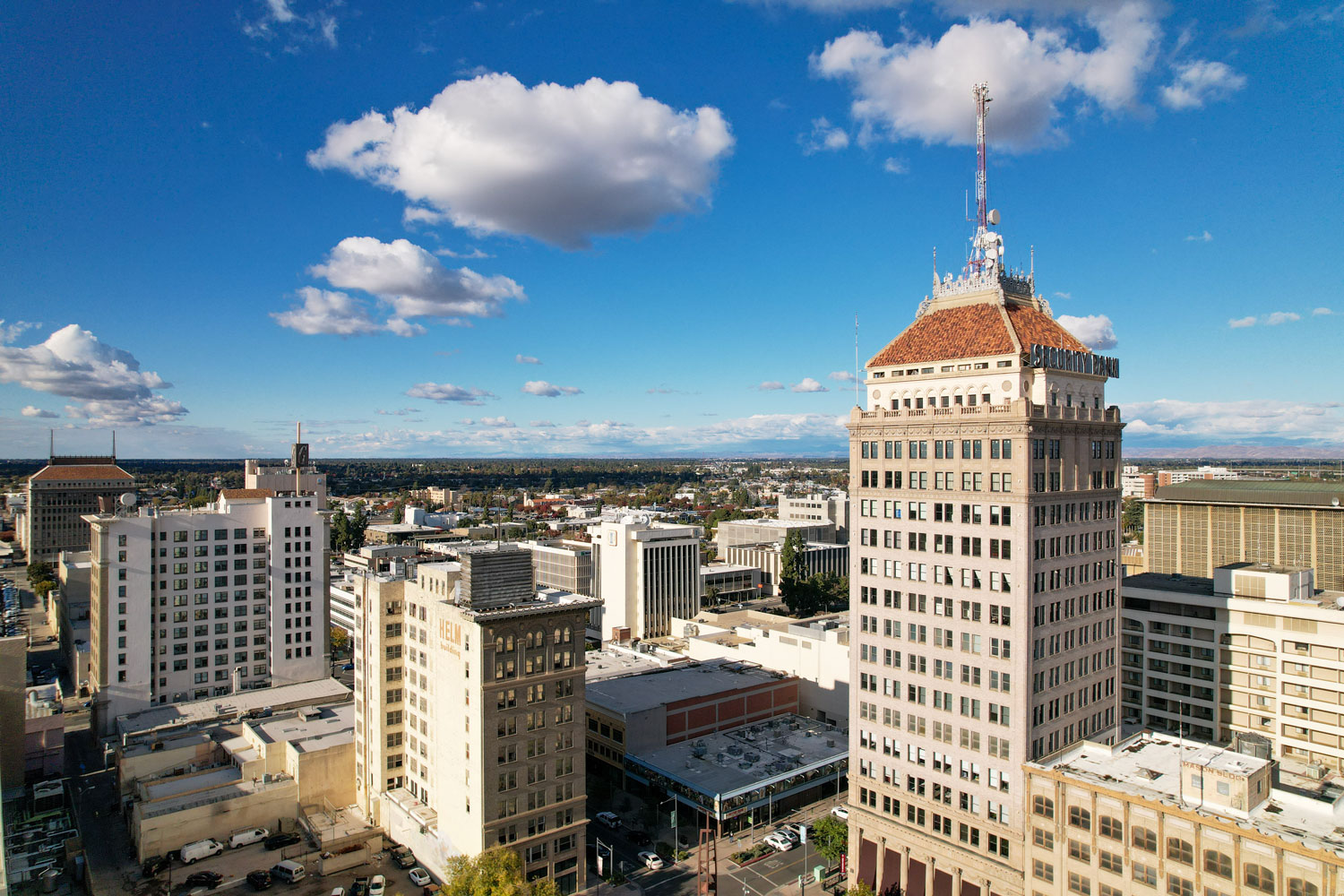 Q is Bus Rapid Transit
The Q provides faster, more convenient, and more reliable service than a traditional bus line. Funded by Federal and state funds, Q vehicles are modern and comfortable with both off-board and on-board fare payment, all at the same fare as a regular FAX bus.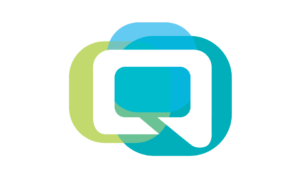 Ten-minute frequencies at peak time make for a short wait. Fewer stops mean reduced travel time. Bus priority traffic signals also help speed up the trip. Plus, enhanced stations make for a more pleasant wait.
Q's initial route spans 15.7 miles on Blackstone Avenue, from North Fresno Street to downtown, then out Ventura Avenue / Kings Canyon Road to Clovis Avenue. The project includes 51 station pairs (or 48 one-way stations), two terminal stations, and one transit center with a shared platform station. The Q serves major shopping centers, hospitals, and other significant destinations. In future years, additional Q routes could be added to further improve the FAX System.
The Q is an adaptable and cost-effective choice in building for the region's growing transit needs. Less expensive and more flexible than light rail, Q can adapt to emerging needs and opportunities-such as a downtown high-speed rail station- while providing fast, frequent, and reliable service for Fresno today.
Never Been A Better Time To Ride FAX
Transferring from the Q to a regular FAX bus and back again, is seamless. Riders can zip easily and conveniently around the city while alleviating traffic congestion and contributing to greater air quality.
With faster, more frequent, and more reliable options from FAX, there's never been a better time to ride. Service began in February 2018. Between July 1, 2018 and June 30, 2019, ridership on Q surpassed 2.5 million.
Bus versus Q Comparison
SERVICE
FREQUENCY
VEHICLE
AVERAGE LOADING TIME
FARE COLLECTION
TRAFFIC SIGNAL PRIORITY
FAX Q
10 minutes
Clean-air, plush seating, Thermoguard windows
20 seconds
In station
On board
Yes
FAX 15
15 minutes
Current FAX buses
Varies
On board
No
FAX
varies
Current FAX buses
Varies
On board
No
Frequently Asked Questions
Section I – General Questions
Have other communities implemented bus rapid transit (BRT)?
There are approximately 30 BRT systems operating nationwide, six of which are located in California, including Alameda/Contra Costa County, San Bernardino, Santa Clara, Los Angeles, San Diego and Stockton. Of these cities, both Stockton and San Bernardino share similarities related to Fresno including demographics, unemployment, land use, and air quality challenges.
Are BRT routes faster than traditional fixed routes?
Yes. The service provided by BRT routes have signal priority and are designed to move through traffic more efficiently by not having to transition in and out of traffic.
What makes BRT service better than ordinary transit?
Features such as off-board and on-board fare collection, traffic signal prioritization, fewer stops, and more frequent service make BRT faster, more convenient, and more reliable.
Are FAX BRT buses different, nicer, or more high tech than traditional transit buses?
Yes. The BRT buses have larger doors with enhanced ADA features, along with a more modern and sleek bus design.
Do you have to pay or validate tickets/passes before boarding the BRT?
Passengers are encouraged to purchase tickets/passes at ticket vending machines (TVMs) located at each station before they board, but they can also pay at the farebox on the BRT buses.
Do you have fare boxes on your BRT buses?
Yes. The BRT vehicles have fare boxes, but TVM's are located at each station and passengers are encouraged purchase fare before boarding.
Do BRT shelters/stations have security cameras or other public safety devices?
Yes. The BRT stations, as well as the Q Buses, have security cameras. The stations also have real-time bus information displays.
Do the BRT drivers wear different uniforms than the regular FAX drivers?
No, they wear the same uniform as regular route drivers.
How does the BRT route affect the community homes, businesses, and churches?
The BRT operates in the public right of way similar to existing buses. It does notimpact the existing businesses and homes. Consistent with the City's General Plan, the BRT supports new business and new housing development along the corridor.
What are the benefits of BRT versus other buses operating in the corridor?
The BRT has enhanced stations with larger platforms and canopies that make for a more pleasant wait, 10-minute frequencies at peak time, and fewer stops. Overall, BRT offers a faster, more convenient and more reliable service. Additionally, it is anticipated that the BRT will help modernize the streetscape for the entirety of Blackstone Avenue.
Is FAX working with Uber for the first and last mile?
Not at this time.
Where can I get more information?
Please call (559) 621-RIDE (7433) or (559) 621-CITY (2489). More information can be obtained depending on the inquiry.
Section II – Operating Questions
Do BRT routes charge a higher fare for single trips or passes?
No, the BRT fare is the same as the regular bus fare: $1.25 regular fare, $0.60 for reduced fare, and children under age 6 travel free.
Do BRT routes offer transfers to/from other Fresno routes?
Yes. Transferring to/from the BRT is as simple as transferring to regular fixed-route buses. If your trip begins on the BRT, simply use your ticket as proof of payment when boarding your next bus. Each ticket will be valid for 90 minutes from time issued. If your trip begins on a regular service bus, request a transfer when paying your fare and that will be your proof of payment to board the BRT.
Does it cost more to transfer between BRT and other routes?
No, the fare is the same for BRT as it is for regular FAX buses.
Do BRT routes attract more ridership than traditional routes?
Historically, because of improved speed and reliability, BRT services traditionally have more passengers than regular routes.
Do BRT buses become more crowded than traditional routes?
Because BRT operates at a 10-minute frequency during peak hours and 15-minute frequency during off-peak hours, the buses are not as impacted as regular FAX buses.
Do BRT buses have signal preemption over traffic lights and car traffic?
BRT buses have traffic signal prioritization (TSP). This allows the vehicle to communicate with the traffic signal. If running late, a bus can request to extend the green light allowing it to move through the corridor more quickly. Signal preemption is exclusive to emergency responders.
Why doesn't the project include other areas?
The BRT was funded through a grant from the Federal Transit Administration. In the future, BRT lines could be constructed along other transit intensive corridors such as Shaw or Cedar Avenues.
How frequently do buses run?
During morning and afternoon peak hours, the BRT service runs every 10 minutes. During midday, it runs every 15 minutes. Early morning and later evening frequencies typically range between 15 and 30 minutes.
How many buses operate on the BRT route?
The project includes 17 low–floor, multi-door, and compressed natural gas low–emission, 40–foot BRT vehicles.
What routes connect to the BRT?
All major fixed route services that intersect the Blackstone and Kings Canyon/Ventura corridors will connect to the BRT. The BRT allows for better connections and more convenient transfer times.
Are there video screens or other information displays on BRT buses or at BRT shelters/stations?
Yes. BRT will has real-time route information displayed at BRT stations to inform passengers when the next bus will arrive.
How much time does the BRT save bus riders compared to existing routes?
BRT service is almost 25% faster than traditional service with 50% fewer stops/interruptions. Compared to traditional bus service, BRT provides bus riders with a more time-efficient ride.